I was in an on-off (x 10) relationship for two years that happened to be the worst years of my life. It didn't take me long to realise that I was in a two year relationship with a nightmare narcissist.
His main exploitation was the use of manipulative gaslighting.


"Gaslighting is a form of psychological manipulation that seeks to sow seeds of doubt in a targeted individual or in members of a targeted group, making them question their own memory, perception, and sanity."
The very first time his narcissism came to light was during an argument. I had said that he didn't like that I had a voice and that I spoke up against him when he did wrong. His response?
"You voice is too loud."
Like...who says that? That was an immediate sassy 'SAY WHAT' moment for me.

According to Psychology Today, there are 11 warning signs of a gaslighter; they lie, deny, attack the things important to you, wear you down, their actions don't match their words, use positive reinforcement, confuse you, project, align people against you and try to convince you everyone else is lying.


Lying

Often my boyfriend would lie to me, but the only time it was ever obvious was when he would admit to it. You see, you never really know if they're lying because they do such a good job denying it and making you doubt yourself. My boyfriend even said to me "I lied, I only said that to shut you up." I even found out about some of the lies he was telling his friends after I confronted them myself.

Once, he told me the TV we now shared was his ex's and had "fucked her loads in front of it". He then told me he had lied about that too. But had he? Here comes the confusion again, because if he had, then obviously that was bad that he lied. And if it was a lie, who in the right mind would make something so vindictive up to tell his current girlfriend?

During one of the ten times we broke up, he had joined several dating sites (and a German sex site) and of course, when we got back together - he lied that he had deleted them.
Denial
He told a friend of mine that he "fucking loves drugs" and that I was a dragon. How very passionate of you... *rolls eyes*. Obviously when this was brought up, he immediately denied this.
My boyfriend had also been flirting and courting another woman whilst we were together as I discovered in the late stages of our relationship. Not only did he hide our our personal Facebook posts from just her, but when questioned - he denied attempting to sleep with her and went on to say that "hooking up" to him meant "going for coffee".
Witholding
Some of his actions made me feel inferior and disposable. Such actions includes times where he would go on a night out and tell me I'm disturbing his night and block me. He would also make initial engagements with friends for the weekend (the only time we get to see each other) and remain vague about his plans until last minute when he would cancel on me before I'm due to see him.
Affection is something he would withhold too and often this would happen very rapidly. It could go from being incredibly affectionate to not at all. One thing he said that really stuck with me was the fact that he was a man and isn't an emotional one at that. He said that he just fixes stuff for me and that should be enough. How archaic...
Actions and Words Don't Match
This was a big one for me and one of the most prominent things he would do in order to confuse me. This is what I believe lead me to take him back the 10 times that I did. He would do things like tell me he would try harder which would usually end after 2 days. He said he would never dream of "fucking me off" then breaking up with me less than a month later. After a fair bit of time apart, he came back to me (it's always him coming back to me) and invested a hefty amount of time and effort convincing me that he was serious about the relationship, only to say "let's not rush into things".
Things like "better communication" was promised but then I wouldn't receive a call until 2 hours after we agreed which might not be a biggie for you, but at this point he had moved to Saudi Arabia to pursue his lifelong dream of earning big dolla by building war planes to bomb innocent civilians in Yemen. Morals eh...
He also had double-standards, during one of the many times we broke up, we were no longer speaking. Yet when we got back together he was mad at me for not asking how his dad was. I'm sorry but I wasn't just going to text a narc gaslighter who I've been trying to break free from out of the blue to ask how his pop is. During the Manchester Bombing (which happened to be where I lived at the time), he never text me to ask how I was, nor did I expect him to. Then he had the audacity to tell me that he had enough problems and didn't need to hear about mine. He has even called me selfish for talking about my feelings.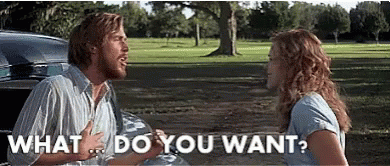 Countering
Countering is where the abuser would make the victim doubt themselves by countering their recollection of events or statement.
We decided to go on holiday to Egypt as one last attempt to fix our deadly relationship. We had fallen out and he told me to book a different room in the hotel. He then tried to convince me it was myself who suggested it.
He had also once forgotten I had gotten a new job and then accused me of not telling him when in fact I had told him several times.


Blocking/Diverting

This is essentially words and actions to make you doubt yourself. This is extremely powerful and could find you bowing down to the abuser if you're not careful. He would often make me feel to blame for my own emotions.












Narcissism

The combination of narcissism with gaslighting behaviour makes your escape so much harder. These are just some examples of his behaviour.

A keen traveller, he always thought he was superior because he was apparently more worldly than most and his experiences always crept into conversations.

He would refer to himself in third person, and often uses his full name.

He asked me how it felt to "touch Caesar"

He would use degrading and derogatory language in reference to me. I was often referred to as "mate" or his "bird" which I do understand to an extent when lads speak to one another but this was communicating with myself. He also said he would "blitz" me. If it's anything like the German bombing offensive in 1940-1941 then no thanks hun.

He signed off emails to me with his name as a hashtag.

Said he owned me and that I was his possession.

Told me that I was nothing and the worst woman in the world.

Tried to shut me up by holding his finger up at my mouth.

Called me a skid mark.

I was working full time and volunteering at a youth centre once a week and he would tell me that because I volunteered, it didn't make me into a better person.

He has previously told me I would never meet anybody else and that I was incapable of having a healthy relationship.

He once suggested doing cams online together so he could get more money.

One of the most significant and luckily one of the last incidences where he demeaned me was when we were on holiday, when I found out that he had slept with a prostitute. We were in and amongst new friends we had met on our travels but I was not being social after I learnt this new information. So he decided to bring our personal affairs to the pubic to humiliate me. Little did I know, he was about to stab me in the heart. He defended his decision to sleep with a prostitute by saying "A suck and a fuck for €50? BARGAIN!"


Harassment, Police and how it all ended
I mentioned a few times that we went on holiday and that it was a rocky experience (not the country but our relationship lol). The final straw had to be in the taxi, on our return from camping in the desert. We had been arguing a fair bit, and I had spent a lot of time crying my eyes out and I even considered opening the door and running away at one of the motorway checkpoints. But it was at this checkpoint where I (and I guess he cracked). Throughout the whole holiday, he was obsessed with his phone. Using it to chat to friends and yet not say a single word to me. He would spend 15 minutes editing a photo of himself that he made me take in certain angles, only to miss the view he spent so long forcing me to take - because I guess the right filter was more important than the view itself right? I asked him to stop going on his phone at this checkpoint and as if he was doing it in spite, he whipped out his phone. I grabbed his phone and much to my terror he raised a fist at me.
After one last try, I built up enough courage with the support of my friends and Greater Manchester Police and ended all contact with my now ex-boyfriend. But it wasn't plain sailing...
I had contacted the police way before our relationship had ended because of the harassment I was receiving when we had broken up. He would turn up at my door all the way from Wales in the middle of the night, he would find out what events I'm going to and turn up, he would contact me by calling me, texting me, Whatsapp-ing me, Facebooking me, calling from withheld numbers from Saudi Arabia, calling me from his friend's numbers and he would do it constantly. He even turned up at my door at midnight from Saudi Arabia. I had police case numbers and Domestic Violence files but he kept at it. He rang me from Saudi Arabia one night and whispered down the phone "I will always find you, I just have to be creative." I would have panic attacks in my sleep and wake up trying to scratch my own skin off or I would run to the door to check it was locked.
I was suffering and in so much pain.
I was referred to therapy to deal with my trauma and I couldn't have been happier with the results. I was finally free.
I am not a stupid girl, but I can't help but feel stupid. None of my friends felt comfortable around him, and they watched me suffer for two years while I got my heart attacked.
They were trying to save me but I never listened to them and often would hide the relationship from them.
Whilst I was with my ex, I lost my soul and lost my job through the depression.
His behaviour affected the start of my next relationship, I refused to believe this new relationship would be any different to the horror I experienced.
I was mistaken.
I am now madly in love with the man of my dreams, my best friend - my soulmate. He is not THE one, we ARE one.